The last round of the EMX250 for the 2019 season took place in Uddevalla, Sweden.
In qualifying on Saturday morning, Jeremy Sydow set the tenth fastest time with a time of 1.51.857 minutes and Filip Olsson set the 24th fastest time with a time of 1.55.043 minutes.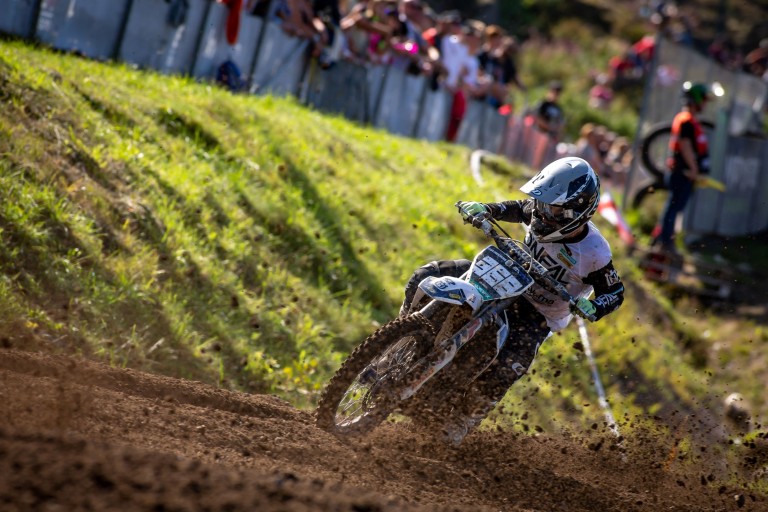 In the first race on Saturday afternoon, Jeremy Sydow had a mediocre start and finished eleventh after the first lap, which he held throughout the race and defended to the finish. Filip Olsson, however, came back from 22nd place from the first lap and fought his way lap after lap up to 17th place forward.
In the second race on Sunday afternoon, Jeremy Sydow was the leader in the first corner, but had already lost the lead on lap two. Later in the race, Jeremy Sydow still fell back to seventh place. Filip Olsson took the penultimate place after the first finish. The young Swede fought his way back but unfortunately had to finish the race four laps before the end.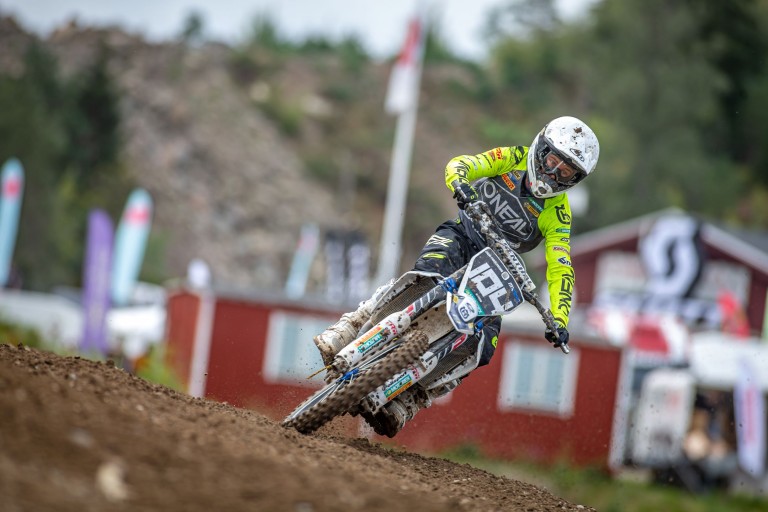 Jeremy Sydow: "Rode really bad in first moto and finished only 11. In the second moto I took the holeshot and was leading for some laps. then I just struggled a bit and finished only on 7. Finished 6th in the Championship without riding the first three events isn't that bad. Now focus on the last two ADAC races."
Filip Olsson: "Really tough weekend for me in Uddevalla. Started off the weekend with a big hit in free practice and after that I felt really off. Really bummed to end the emx season like that. Thanks for all the support this weekend it was amazing to see"
Justin Amian: "All in all, I am satisfied with the EMX250 season. Jeremy has performed strong after his return and Filip has continued to evolve over the season. Now our focus is on the last two ADAC Youngster Cup races. "
Text: Kevin Baltes
Bild / Picture: Ralph Marzahn / Onealracing