At the 15th world championship race in Imola, the two DIGA Procross Husqvarna athletes Jeremy Sydow and Filip Olsson appeared as guest starters in the MX2.
In time practice on Saturday noon, Jeremy Sydow, who actually competes in the EMX250 (European Championship), managed to get the eleventh fastest time out. Filip Olsson, who also normally starts in the EMX250 like Sydow, finished in 30th place.
In the qualifying race on Saturday afternoon Jeremy Sydow started in midfield and took over the 14th position in the eighth round, which he also had until the finish. Filip Olsson came off the first lap in 26th place and finished 27th at the end.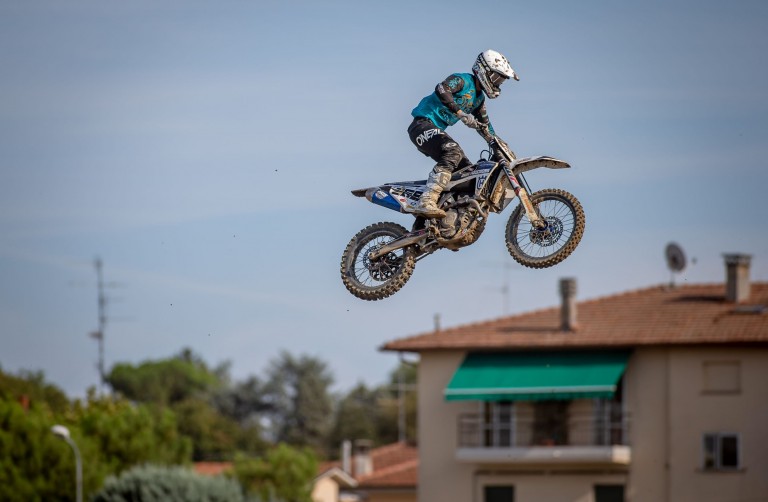 On race Sunday, Jeremy Sydow had some bad luck in the opening stages of the first race, because he crashed in the third corner and had to rush after the whole field after. In his catching-up race, the Chemnitzer made it to the 18th place to the front and thus secured his first three championship points. For Filip Olsson it was a solid race in which he just missed the points with 24th place.
In the second race Jeremy Sydow was able to assert himself well in the first corners and was now in fifth place. However, the young DIGA-Procross Husqvarna athlete had to give up some places in the first lap and came back from the first lap in tenth place. In the course of the race Sydow fell back two more place, but he could fight back after a few laps and a good rhythm. At the end of the race Sydow crossed the finish line in tenth. Filip Olsson had to end the race early after a start crash with severe pain.
In the daily standings Jeremy Sydow finished with 14 points in thirteenth place.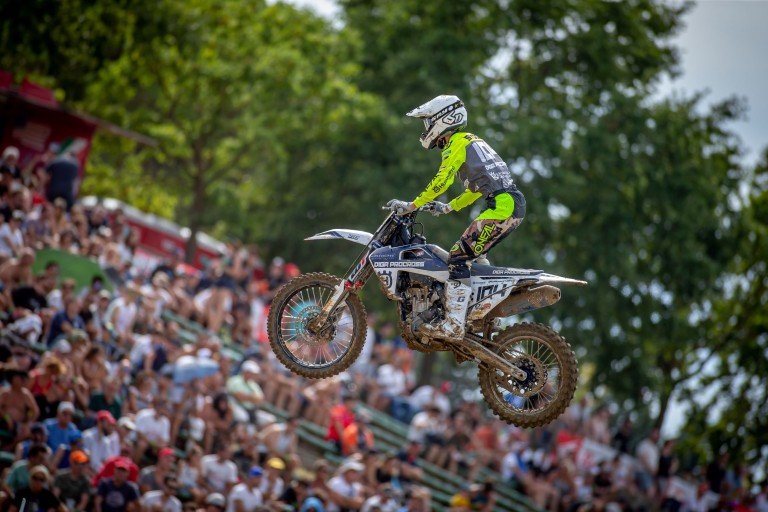 Jeremy Sydow: "Unfortunately, I fell in the first moto in the third corner and almost had to go from last place to the front, which I managed quite well with 18th place. I did not have a good start in the second race but was able to make up some places in the first corners and was even fifth in the meantime, which was a mega-feeling. But I fell back to 12th place, but then I found a good rhythm again, drove good lap times and finished the race in tenth place. "
Filip Olsson: "It was a tough weekend for me. It took me a long time to get confident with the track. In the first race I drove quite well and was relatively satisfied. In the second race I was unlucky at the start and had to finish the race after the crash. "
Justin Amian: "I am happy and satisfied with the performance of my athletes. Jeremy Sydow drove directly into the points in his first World Championship race and finished the second moto in the Top10. I do not think I need to say more about his performance than he already clearly has the speed for the World Championship. Filip Olsson has shown that he has learned a lot in his first year at the Husqvarna FC250 and is constantly developing."
Text: Kevin Baltes
Bild / Picture: Ralph Marzahn / Onealracing