The fourth of seven events of the ADAC MX Masters took place under the best external conditions in Tensfeld in northern Germany. Team DIGA-Procross Husqvarna traveled to Tensfeld after a short break with junior riders Jeremy Sydow and Filip Olsson.
Already on Saturday noon in the time practice both athletes showed that the sandy track suits them best. Jeremy Sydow set the fastest time in the first group with a time of 1.44.8 and Filip Olsson finished sixth, 0.89 seconds back, in the same qualifying group.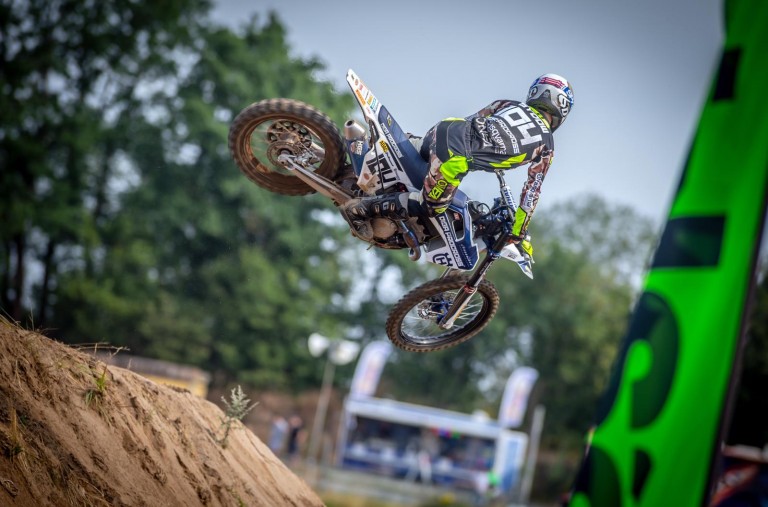 The Sunday was almost perfect for Team DIGA-Procross Husqvarna. Jeremy Sydow took the lead on the first lap in race 1, but had to relinquish it shortly afterwards. After a mistake in lap 3, Sydow fall back to third place, behind equally well-started teammate Filip Olsson. In lap 5 Sydow was able to pass the Swede again and regain second place and bring it to the finish line. Filip Olsson was riding in third place until the penultimate lap, but had to settle for fourth place in the end.
In the second race on Sunday afternoon, Jeremy Sydow took the lead on lap two and brought it to the finish with a comfortable 11 second advantage. Filip Olsson, however, took only 8th place after the first lap and had to fight his way forward. In lap 3, the young Swede took fourth place for a short time, but was already displaced to fifth place in lap four and brought it to the finish sovereign.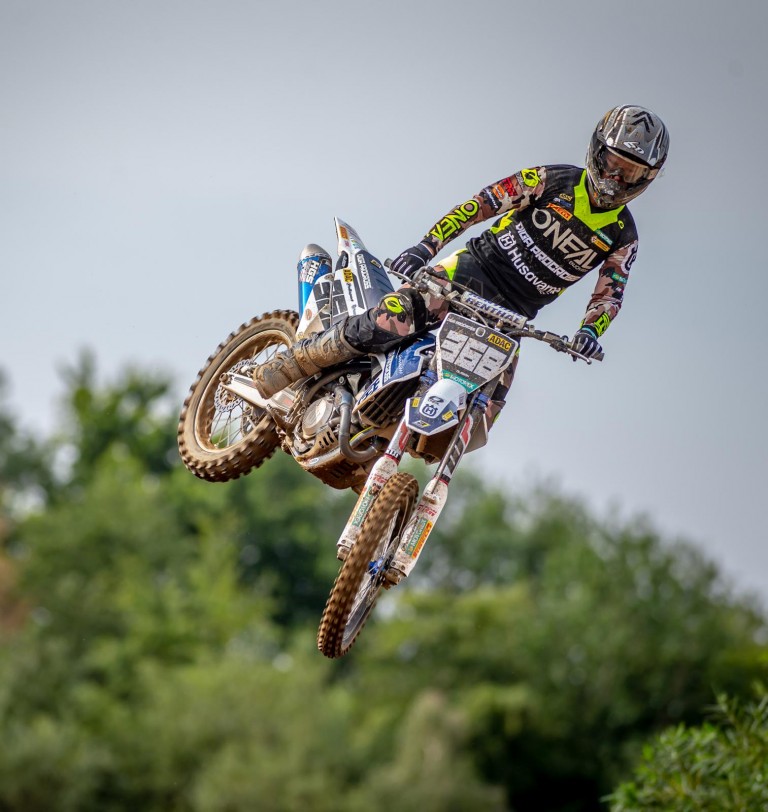 In the daily standings Jeremy Sydow finished with the places 2 and 1 in the first rank and also took the lead in the championship.
Filip Olsson took fourth and fifth, tied in points with the third-placed, the overall fourth place.
Jeremy Sydow: "The last races have gone really well for me. Although I missed the first race in Fürstlich Drehna due to injury, I'm already first in the overall standings. Of course, now I want to stay there as well and I will do my utmost to not lose the first place in the next races. "
Filip Olsson: "I am very happy with the weekend, even though I missed the podium with 4th place. We are taking steps in the right direction and the hard work is beginning to pay off. Thanks to my team! "
Justin Amian: "Both athletes did an excellent job this weekend. Jeremy deservedly took the lead in the ADAC Youngster Cup with his third consecutive race win, and Filip Olsson has shown in fourth place that he can ride in the front group of the ADAC Youngster Cup. We can now build on these strong results and I hope that both of them can continue to be consistently on this level."
Text: Kevin Baltes
Bild / Picture: Ralph Marzahn / Onealracing