For the tenth round of the MXGP season 2019, in Teutschenthal, team DIGA-Procross Husqvarna unfortunately had to travel without his spearhead Davy Pootjes (MX2). The colors for the Cologne team were kept up by the German Jeremy Sydow and the Swede Filip Olsson in the EMX250.
Already in qualifying on Saturday afternoon Jeremy Sydow showed that he feels very comfortable on the track and set the second fastest lap time in his group with a lap time of 1.50,002. Filip Olsson also confidently qualified for the Motos with a time of 1.52,900.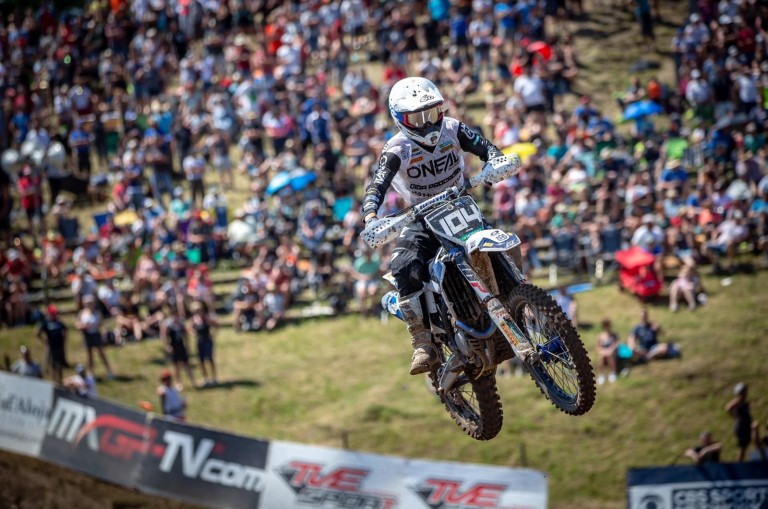 In the first race on Saturday afternoon, Jeremy Sydow got off to a good start and was in third place after the first corners. In the first lap Sydow was pushed back to fourth place, which he defended with a calm and confident style of riding until the end of the race. Filip Olsson was in the rear midfield of the field after the start phase, but could battle his way up to 18th place lap after lap.
Also in the second Moto on Sunday noon the start phase for Jeremy Sydow was very good and the young German was back in third place after the first corner, which he was able to defend until the third lap. In fourth place Sydow was able to successfully fend off all attacks by his pursuers and even set himself apart from his opponents towards the end of the race. With a gap of 4 seconds, Jeremy Sydow was the fourth to score the checkered flag. Filip Olsson, on the other hand, was unlucky in the second race. After an unfortunate starting phase, the catching up with a stone that broke the chain unfortunately ended on lap five.
In the daily standings Jeremy Sydow fourth place overall and improved to eighth place in the championship ranking. Filip Olsson took 22nd place in the daily ranking and currently the 26th place in the championship ranking.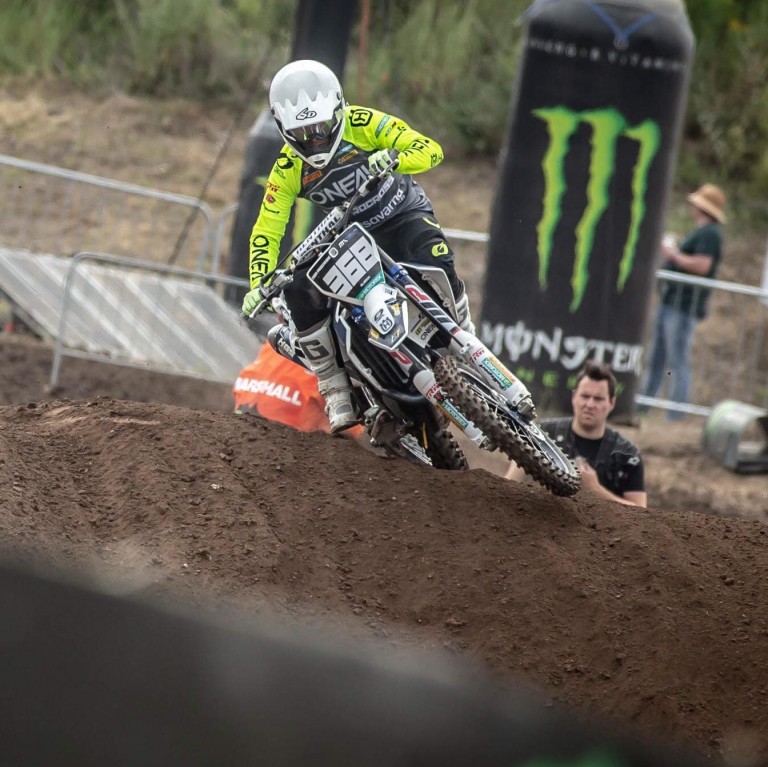 Jeremy Sydow: "My weekend went really well. In qualifying I was able to secure the 2nd position in my group, which gave me a good starting position for the races. I started in both races in the top 3 and then rode two clean races, which I finished in 4th place. I am really satisfied with the results and thank all fans in the Talkessel. It was great to ride in front of all the local fans. "
Filip Olsson: "It was a difficult weekend for me and I'm a bit disappointed. I have to keep looking forward and hope for better results next weekend in Mölln at the ADAC MX Masters."
Justin Amian: "This weekend in the Teutschenthal Jeremy Sydow has shown to all spectators that Germany has a top young rider in the EMX250. I am very happy that Jeremy came back so strong after his injury. Filip Olsson is doing a great job for his first year in the EMX250 and continues his positive development trend this weekend as well. "
Text: Kevin Baltes
Bild / Picture: Ralph Marzahn / Onealracing