From rainy Italy, the journey of the MXGP baggage last weekend went to sunny Portugal, to Agueda.
The DIGA-Procross Husqvarna team arrived in Portugal with the first MXGP podium in their pocket and a great motivational injection. On the spectacular and very fast track in Agueda the perfect conditions prevailed throughout the weekend.
The qualifying on Saturday noon it was not optimal. Davy Pootjes only managed to reach the 17th fastest time, which was just 1.9 seconds slower than the time of the fastest rider. In the qualifying race, Davy Pootje had bad luck in the opening stages as he went down in the first lap and had to make a short stop in the pit lane, which put him back in last place.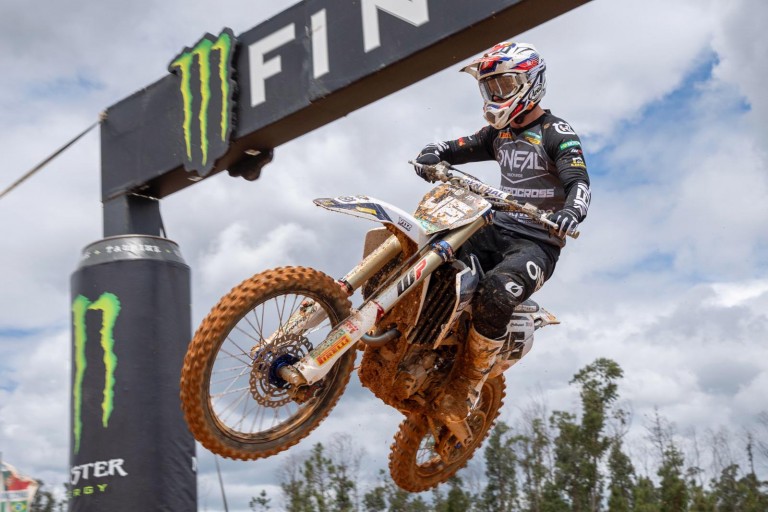 Due to the unlucky qualifying race on Saturday Davy Pootjes rolled in both motos as 34th to the starting gate. At the start of the first race, Pootjes was already able to make up many places and was in the middle of the pack. However, in the first round there was a collision of several drivers, in which Pootjes was unfortunately involved. In the course of the race, the Dutchman nevertheless made it to 16th place and collected more important championship points.
The start in the second race was much better and Pootjes came back from the first lap in twelfth place. After a few laps he made it to the tenth place to fight forward and make the connection to the group in front of him. In the end, Pootjes crossed the finishing line in tenth place, finishing in eleventh place in the daily classification with places sixteen and ten.
In the championship standings Pootjes currently ranks eighth.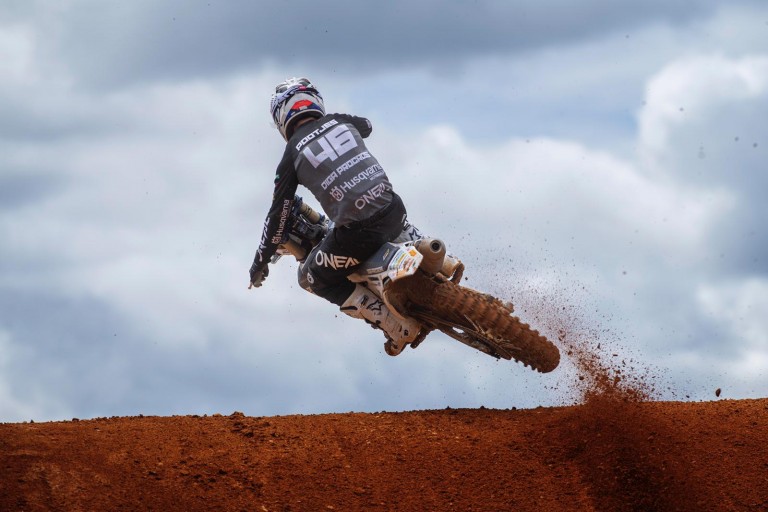 Davy Pootjes: "It was a difficult weekend for me. I messed up the races due to my crash on Saturday and the 34th gate pick. The starting position is especially important on this racetrack. In the first race I crashed again, but was able to come back to 16 and in the second race I could finish into the top 10. I'm looking forward to the next races. "
Justin Amian: "Saturday here in Portugal was anything but perfect. Nevertheless, Davy Pootjes has collected important points in the championship on Sunday despite a poor starting position. On the next weekend is already the next race and we hope to be in the front again. "
Text: Kevin Baltes
Bild / Picture: Bavo Swijgers / Onealracing