After a five-week break, the fifth round of the Motocross World Championship took place in Mantova, Italy, near Verona.
With a podium finish at the Dutch Masters of Motocross, Davy Pootjes traveled highly motivated and focused to Italy. The sandy track fits the young Dutchmen from the beginning. In time practice, Pootjes managed the eight fastest time and seventh place in qualifying race on Saturday afternoon.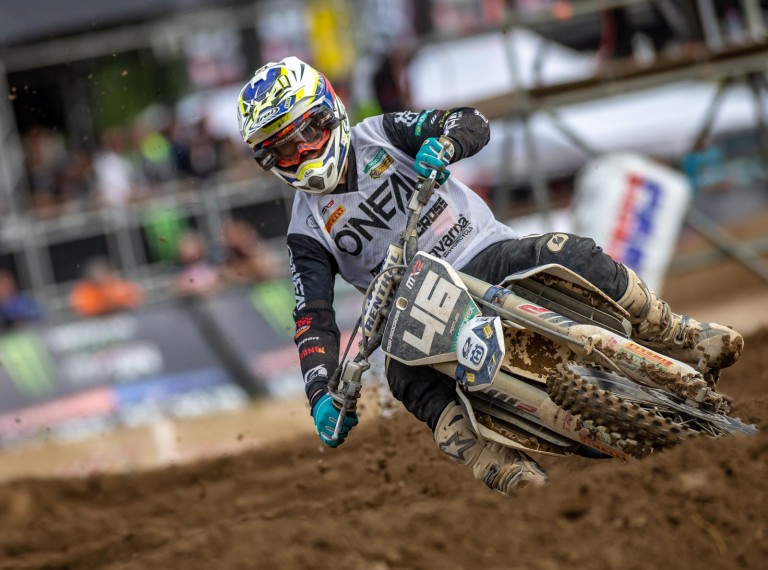 In the night from Saturday to Sunday it was extremely raining in Mantova, so that the track on Sunday was very muddy. In both races Davy Pootjes made it through the first corners inside of the Top 5 and was able to defend this place. In the first race Pootjes was able to win 4th place in the first lap and defend it even in the most difficult conditions throughout the race.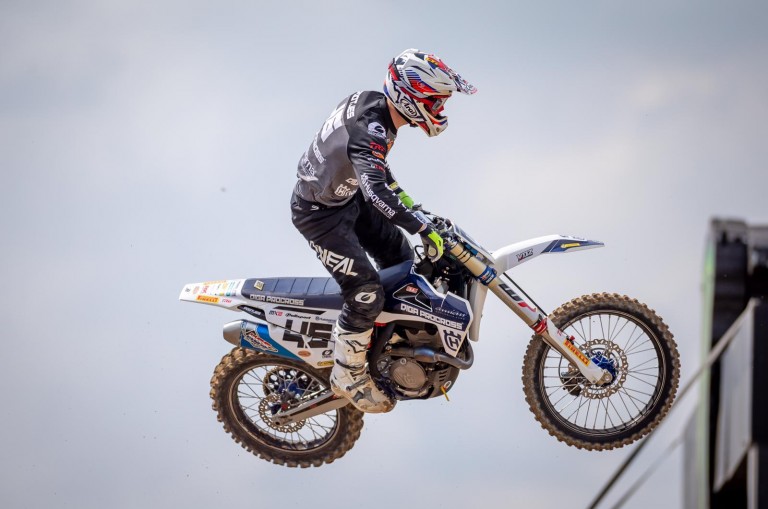 In the second race Pootjes took third place after the first lap but had to let one rider pass. Throughout the race, Pootjes was in a group battling for places two to six. Towards the end of the race, the group of five had become a group of three for places three to five, with Pootjes in fourth place for a long time. With four laps to go, Pootjes took third place but slipped on the penultimate lap, in a corner, to finish fourth.
With two fourth places, Davy Pootjes took third place in the overall standings and made it to the podium for the first time in his 40th MXGP race.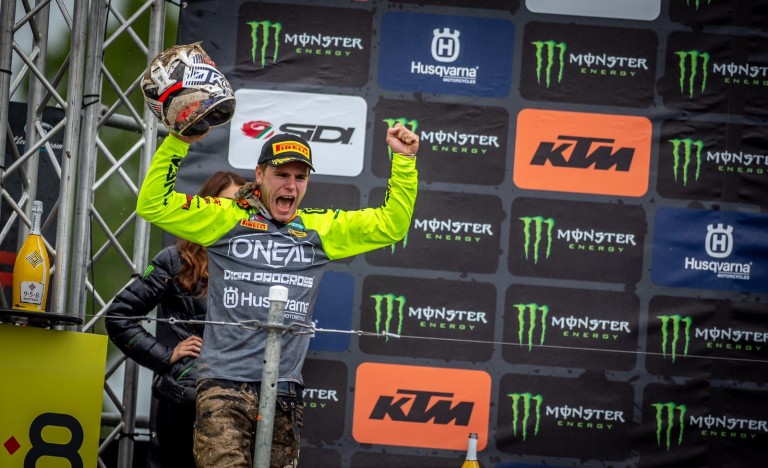 Davy Pootjes: "It's been a tough but so good day! The day started with a crash in warmup and landed in the ditch, which resulted my bike and me were completely under water. My team and mechanic did a great job to get everything ready and I rode two really good moto's for 3rd overall! Even crashed in moto 2 with 2 laps to go which cost me second overall but anyway I'm super happy with my first MX2 podium for me and the Team."
Justin Amain: "It was one of the most emotional days of my life. I am so proud and happy that Davy Pootjes has managed to make the first podium for himself and our team. The whole team is working very hard every day and we've all been rewarded for it."
Text: Kevin Baltes
Bild / Picture: Ralph Marzahn / Onealracing